Love B or Hate Me
May 06
Chris Brown Confirms That He and Rihanna are doing 'their own thing'
So I guess Chris Brown and Rihanna gave it somewhat a try again but it looks like the two just aren't ready for a relationship together right now. Even though Chris made it seem like he was serious about settling down with her on Hot 97's 'The Breakfast Club' show last month. 
Yesterday Chris Brown turned 24 and during his birthday trip in Vegas he was interviewed by the 'Kyle & Jackie O Show' and revealed that he and Ri Ri are just doing their own thing right now.
Chris said on the show,
"The way I look at it is… I'm always going to love that person, but people have differences, and people have different wants and needs."

"At the end of the day [Rihanna's] a young girl. I can't really be focused on wife-ing somebody that young… and I'm young too," said the birthday boy. "I just got to step forward and be a man and be the best Chris Brown I can be, instead of worrying about whoever else is going to be in my side pocket."
And by side pocket, do we mean Karrueche?  Your ex who showed up at you b-day party in L.A. the other night?  Maybe, since Chris went on to say he's got other women on his mind.
"I want to really see as many girls as possible.  I'm going to do [my birthday] solo. At the end of the day, [Rihanna's] already doing her thing, she's on the road…"
Justin Timberlake Releases 'The 20/20 Experience World Tour' Dates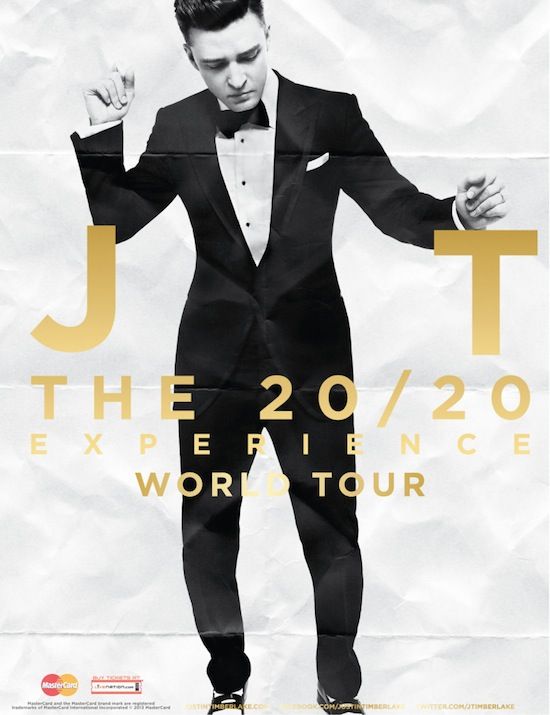 Ladies and gents get ready because Justin Timberlake and the Tennesee Kids Band are heading on a world tour! Check out the dates for his upcoming tour below which will take place after JT gets off tour with Jay-Z this summer. 
JT also announced that the second installment of his '20/20 Experience' will drop September 30th.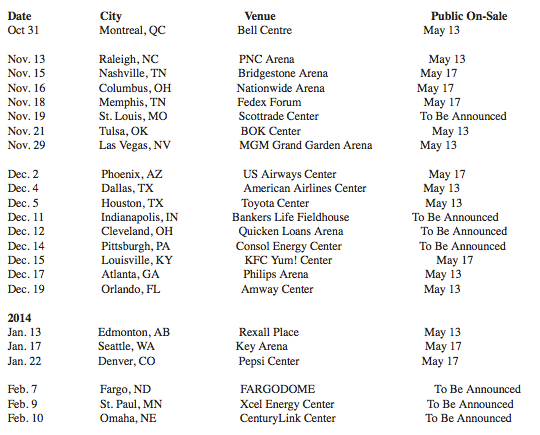 [video]
May 02
Look at you, now look at us.. #YeyoThrowback #LostFiles ☀
Kanye Releases Album Date
Still no name for his sixth album yet but Kanye gives fans good news that the new project will drop next month!!
He simply tweets, "June eighteenth."
Of course this tweet could mean anything but according to RapRadar they have confirmed that it is the album date.